Construction Electrician Apprenticeship Program
The LU112-NECA Electrical JATC Construction Electrician Apprenticeship Applications are available January 7, 2019 to June 30, 2019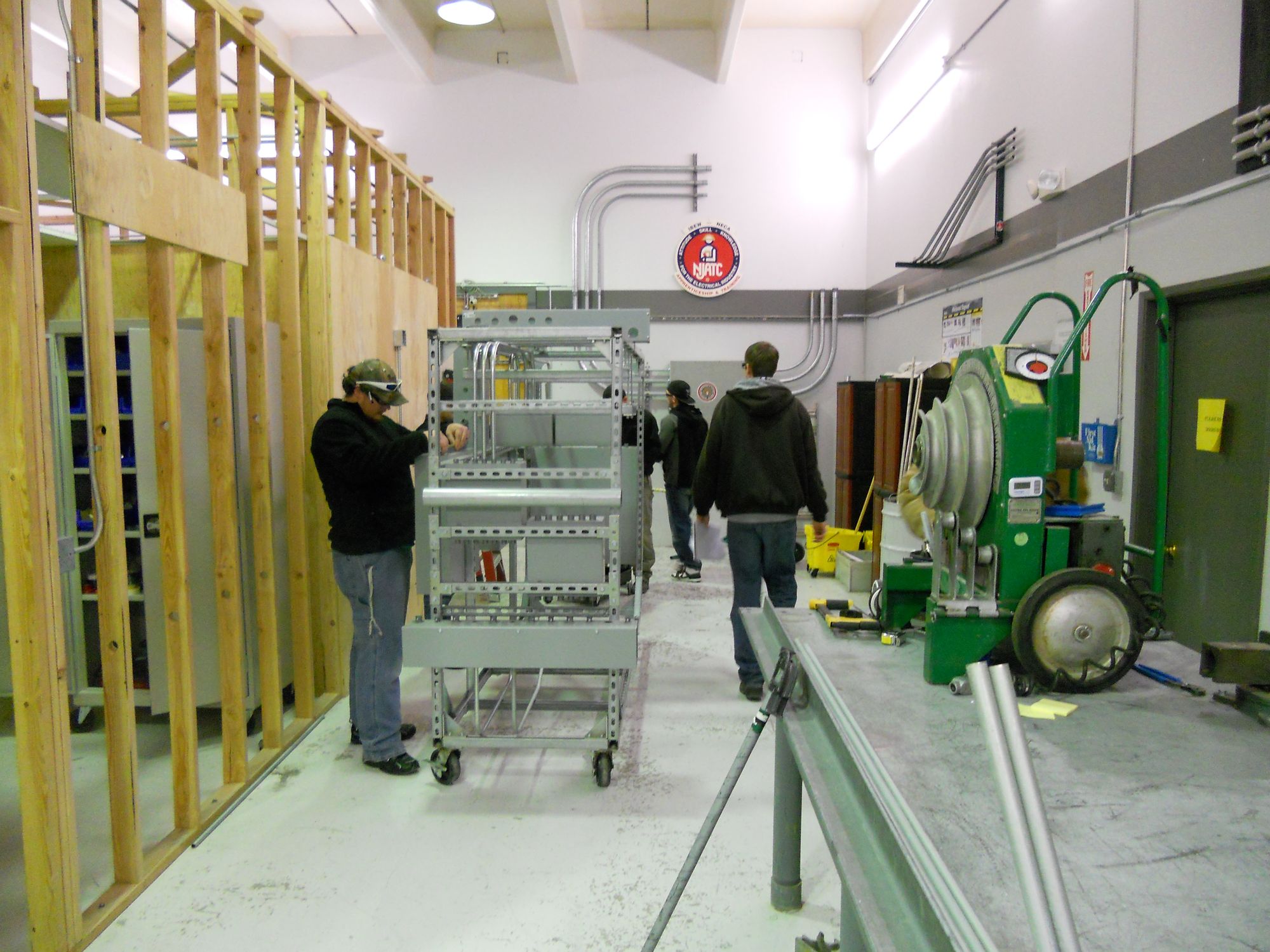 LIFE IS ABOUT CHOICES
Set for life...after going through the apprenticeship program, you will be trained in all aspects of the electrical trade, reaping the benefits of a job that pays well, is always challenging and that offers the security of long-term employment with a comfortable retirement. Welcome to a rewarding career in the electrical industry that provides you with...


An earn while you learn opportunity

A career with a future

Excellent wage rates

State-of-the-art training

Advancement Opportunities

Paid Health insurance

Guaranteed Pension Benefits

Safe Working Conditions

Pride and Dignity
About Apprenticeship
What is the Electrical Apprenticeship Program? The finest electrical workers in the country receive their training through the National Joint Apprenticeship and Training Committee (NJATC) of National Electrical Contractors Association (NECA) and Internation Brotherhood of Electrical Workers (IBEW).

How To Apply
The LU112-NECA Electrical JATC Construction Electrician Apprenticeship Applications will be available after January 6, 2020. Monday - Friday 8:30 - 11:30am & 1:30 - 4:30pm There is a $40.00 application fee payable by cash or check at time of application.

Application Request Form
Click the link below to access the fillable Application Request Form. Once completed, print and bring in or mail to the Training Center Office address below, wth the $40.00 application fee, by cash, check or money order, made payable to ETT.
Download:

Application Request Form Fillable.pdf
Page Last Updated: Apr 25, 2019 (13:51:00)